Everyone wants a website that acts as your top-performing 24/7 salesperson, right? Unfortunately, it's not a simple as throwing up a homepage with a CTA (call to action) and hoping for the best. However, we've gathered five updates you can make to your website to drive more leads and conversions!
1 – Install a Live Chat or Chat Bot
Installing a live chat option on your website is a quick and simple way to add another option for people to get in touch with you. Often, your website visitors just have a quick question or may not be ready to pick up the phone or fill out a web form and this is where the live chat can fill that gap.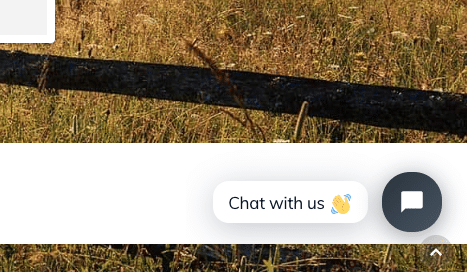 2 – Have a Strong Call to Action
What do you want visitors to do when they're on your website? Make that clear and easy to get to. For example, we develop websites for apartments and multifamily communities, and we want people to schedule a tour and/or submit their application. We keep this in mind during the design and development and make it simple with clear call-to-action buttons and forms throughout the site.
3 – Use an Exit or Pop-Up Offer
Having a pop-up offer when someone is getting ready to exit the site (there are tools that allow you to have this happen when someone moves towards the "X" button on their browser) can often be a great way to capture an engaged visitor. However, you want to be careful not to annoy or tick off the search engines. Pop-ups can often have a negative impact on SEO, so it's good to be aware of the impact.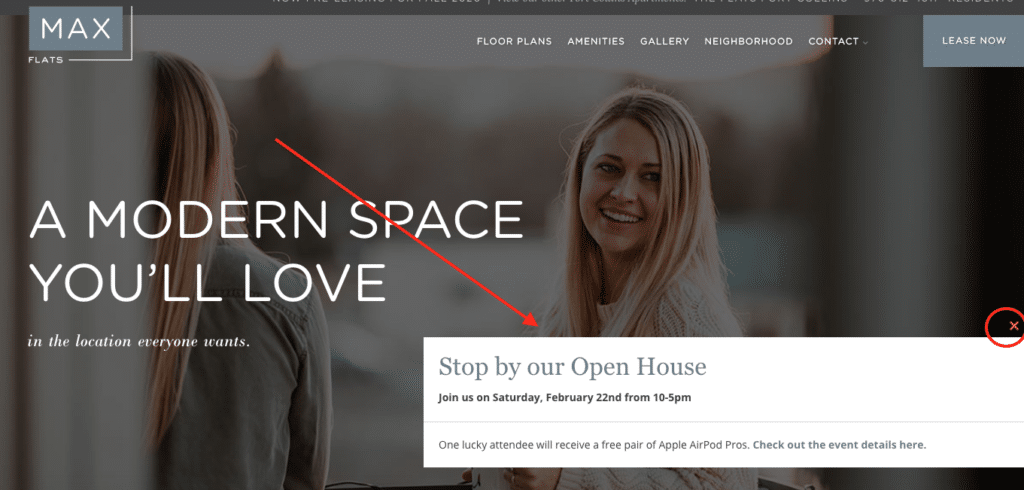 One thing we like to implement are slide-ins or more subtle reminders without covering the whole screen. These can be set up based on time-delay, number of page visits, time on site, and other metrics so you can control when and who sees the promotion or call-to-action.
4 – Optimize Your Mobile Menu and Pre-Header Navigation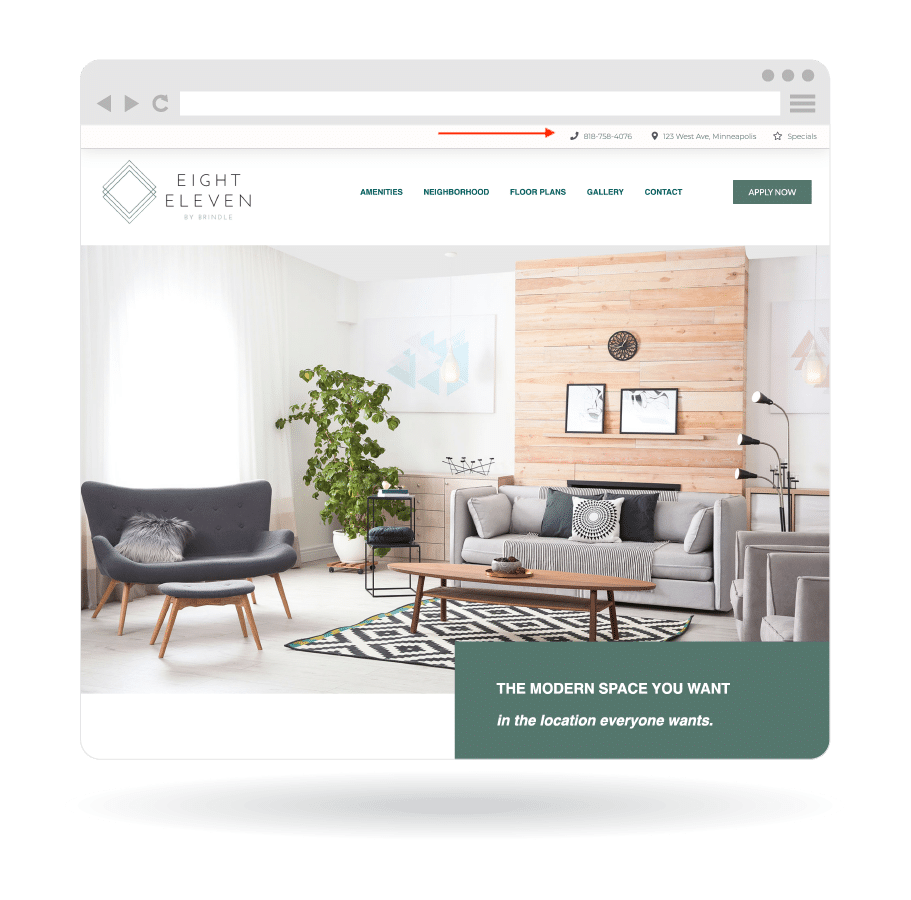 Make it simple for people to get in touch. Your bounce rates and conversion rates will suffer if visitors can't find out how to get in touch (and unfortunately this happens too often on websites).
Make sure to include a clickable phone number in the mobile navigation if you're optimizing for phone calls and the pre-header (the space above the navigation on your site) is a perfect spot to include important links to get in touch.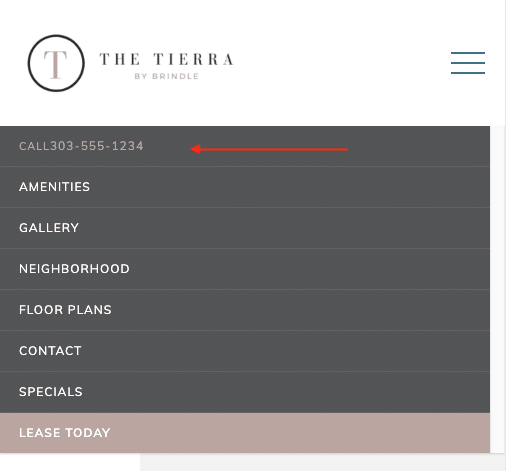 5 – Add a Form to the Bottom of Each Relevant Webpage
Review the pages that get the most traffic and add a contact form to these pages! Set up unique forms for each webpage so you can track their individual success. Some of the inside pages on your website may make great lead generators but you won't know until you test.
Also, keep in mind the amount of contact information you're asking for – this is a push-back we often get from clients who want to collect name, email, phone, address, etc. etc. but this goes back to making it simple for visitors to get in touch. No one wants to give away that much information (heck, email is tough enough!) when just getting to know you. We can get that information later; the first step is getting the lead.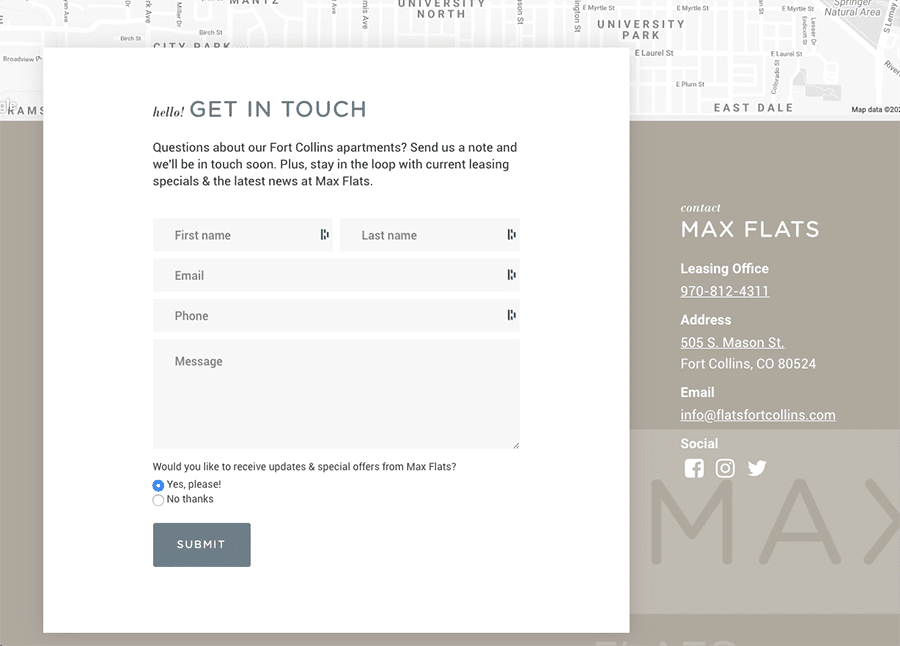 We focus on a lot on data and analytics and have developed hundreds of websites – and while optimizing a website to drive leads may seem like an obvious "yes, I want that", it takes a more strategic approach than just throwing up a homepage with a couple of buttons. Get in touch with our team today to learn more about how we've optimized websites to drive more leads.