Social media contests are a great way to increase engagement, boost your following, and share your products or services. Looking for social media ideas for your apartment? We've got you covered.
24 social media contest ideas for apartments:
Attend our resident event and post a picture with a custom hashtag to be entered to win
Answer a trivia question about your community or city
We're raising a glass to favorite, local restaurants. Fill in the blank to be entered to win. My favorite Greeley restaurant is: _________________
Follow us and tag your future roommate below
Balcony/ patio decorating contest
Pet of the month
Caption this! Best comment wins
Spot the difference between 2 photos
Comment with how many of something you can find in 1 photo
This or that: vote for your favorite.
Baking/ cooking contests – show us your Gordon Ramsay skills
Photo scavenger hunt
Holiday & seasonal social media contests:
Show us your pet for National Puppy Day to win a gift basket from the local pet shop
Use an emoji below to tell us your favorite springtime activity to be entered to win
Spread some festive cheer and show us your holiday home décor
Superbowl Sunday: comment with your predicted winning score
Pumpkin carving contest
A pot of gold and all of the green beer your hands can hold. Use an Irish name generator and share your name below to be entered to win a 6-pack of green beer. (21+)
New year, new you: share your new year's resolutions
Ugly sweater contest: Post a photo of your ugly holiday sweater
Thankful Thursday: share something or someone you're thankful for
Costume contest: for both humans and pets
Red, white, and YOU. Share about your favorite 4th of July tradition
Love is in the air – tell us about the funniest date you ever had
Popular Social Media Giveaways for Apartments
If you're looking for popular giveaway gift ideas for your apartment residents that we've seen recently…
Google Home/ Amazon Echo/ smart home device
Amazon gift card
Gift basket filled with goodies from local businesses that are near your apartment community
Food/dinner/drinks from a local restaurant
Tickets to a sporting event or concert (pre-COVID-19)
Date night: dinner, dessert, and an activity for two
Free oil change
Cash
Haircut to salon of choice
Shopping spree with local boutique (up to certain amount)
BarkBox
BTW, here are some tips on what doesn't work for social media contests:
Barriers to entry– are you asking your users to share the post, tag friends, share to their stories, comment, like, and DM you? Next. Keep it short, sweet, and focused.
Keep your contest dates tight. No one wants to find out if they're a winner of something three weeks after they forgot what contest they entered.
Too many cooks in the kitchen. 👩‍🍳 If your contest includes more than one participating business, put a limit on how many you include. People may lose interest if they have to follow 10+ accounts to just be entered.
Failing to communicate. Share that the winner has been announced after the contest closes, share a congratulatory post, and don't leave your users questioning if the won.
*Free content alert! Feel free to snag the graphic below to be used in your next social media contest or giveaway.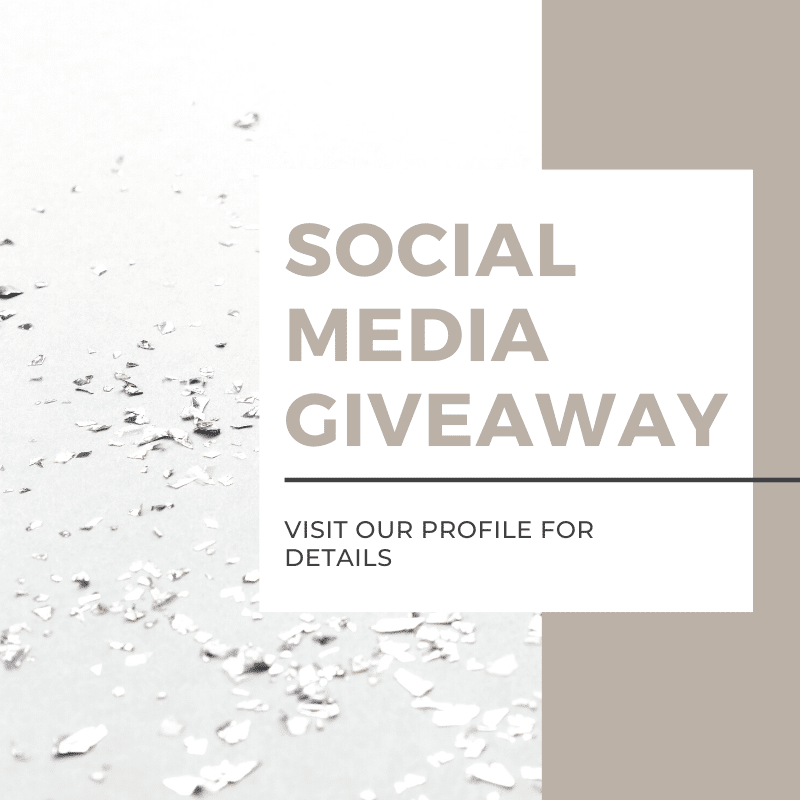 Pro tip: Check out our post on 5 steps for hosting a successful social media contest.
If you're needing contest ideas or just social media ideas for apartments, we hope these sparked some inspiration. Got a great contest idea? We'd love to hear about it. Get in touch today to start getting residents engaged on social media through contests.