As the leaves begin to change and the crisp autumn air sweeps in, it's time to tackle a new season – football season. Just as the teams gear up for big games, your apartment community should be gearing up your social media strategy.

Embracing the spirit of football and infusing it into your apartment community's social media presence is not only a fantastic way to engage your current residents but also to showcase your brand personality with potential residents.
Forget the same old posts; we're here to help you kick off (pun intended) a season of fun on your apartment's social media. So put on your team jersey and get ready to dive into some creative, relevant, and exciting football-themed social media post ideas, tailor-made for apartment communities.
Let's huddle up and explore these winning strategies.
Football-Centered Resident Events
Sharing your apartment's resident events on Instagram is a great way to give everyone a peek into the fun and close-knit community we've got going on there. Check out some of our top football-inspired resident events for a little inspo:

Guess the Score: Host a "Guess the Score" contest for a major football game. Have residents submit their predictions for the final score and offer a prize to the person who gets it right.
Community Tailgate: Promote community watch parties for important football games. Create flyers and event pages, and consider providing snacks, drinks, and a big screen for residents to enjoy the game together.
Apartment Football Fantasy League: Create a fantasy football league exclusively for your apartment community, with prizes for the top performers.
Game Day Reminders 
Remind residents about what day and time the game will be played. Find your state's football team on social media, grab one of their pictures that matches your brand colors and aesthetic, and tag them in the caption. This is a great way to keep your residents coming back to your page for relevant information!

If you're looking for more engagement out of your followers, put a poll on your story and ask them which team they are rooting for. Polls are a great way to get engagement for apartment communities.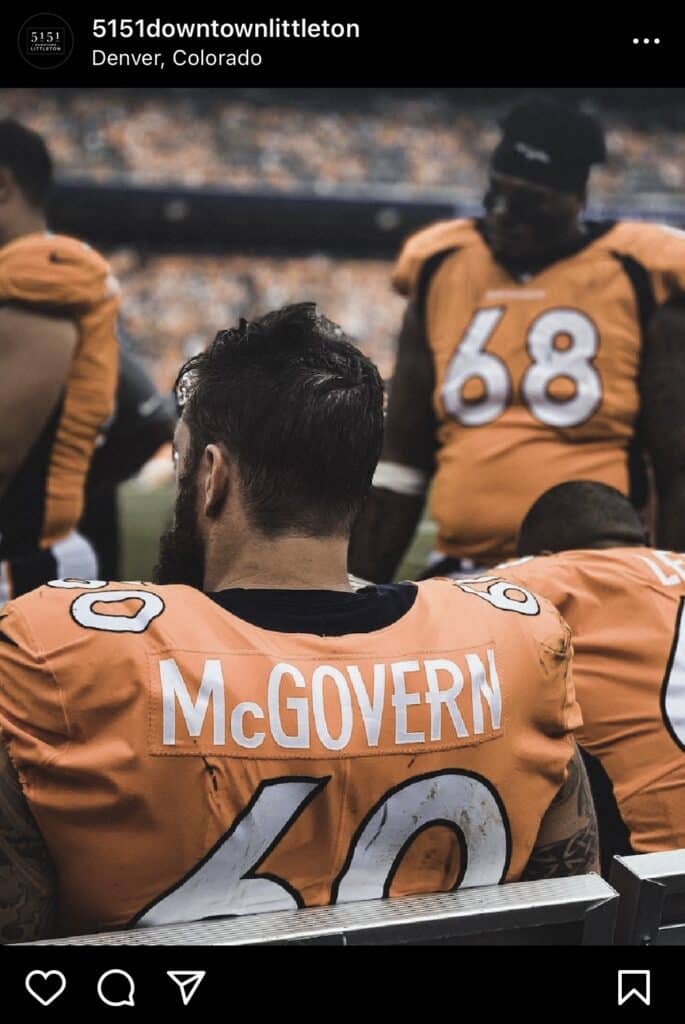 Game Day Amenities
Football season presents a golden opportunity for apartment communities to showcase their amenities and create a sense of excitement among residents. Your community's common spaces, such as the community room and clubhouse, can become the ultimate game day destinations. Showcase these amenities on your social media and tell residents to check them out and invite their friends.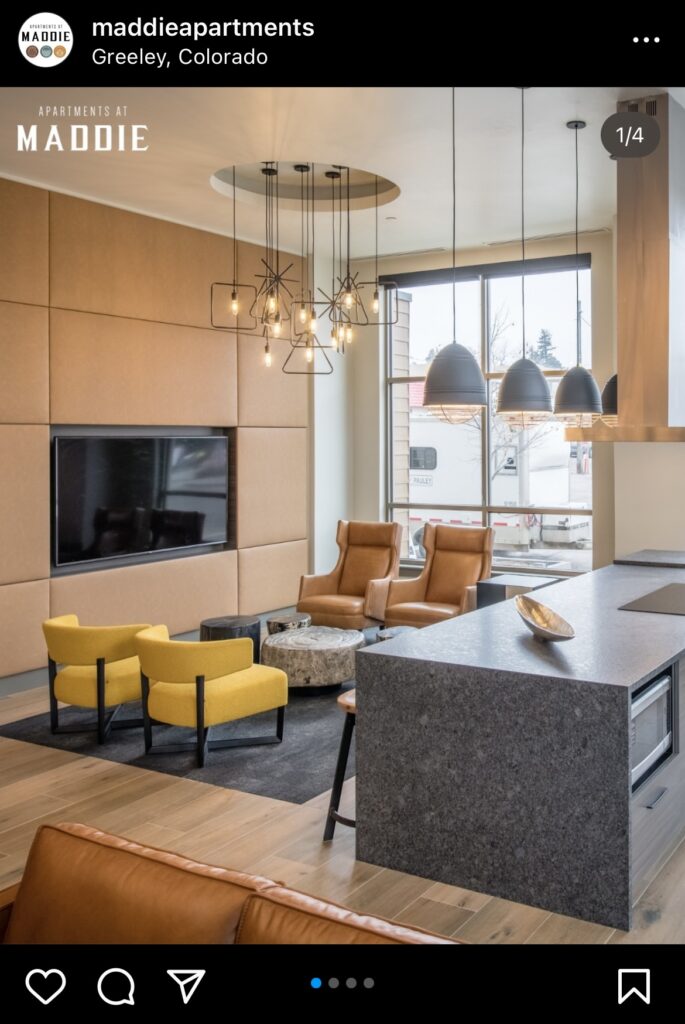 Apartment Tailgate Recipes
Share recipes for apartment-friendly tailgate snacks and drinks that residents can prepare in their own kitchens. Provide a picture of the meal and give ingredients and instructions in the caption. These kinds of posts can be both informative and engaging, plus you can even showcase your apartment's kitchen styles!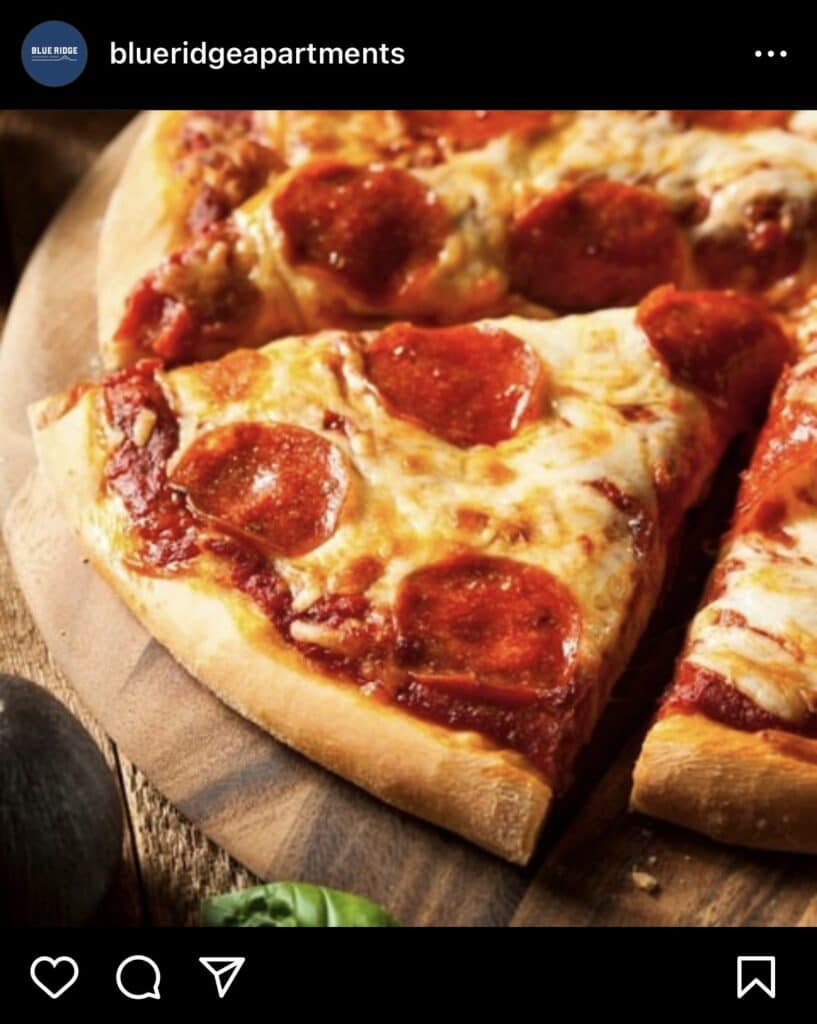 Local Spots 
Boost your neighborhood spirit during football season by posting about local bars and restaurants where residents can catch the game. This strategy celebrates your neighborhood's unique character, fosters community connections, and offers convenient options for residents who may not have space for game day gatherings.
Football Gear Giveaway 
Don't forget to add some excitement to your social media posts during football season by organizing a giveaway featuring local college team merchandise. Offering branded goodies like jerseys, hats, or even tickets to games can generate buzz and engagement among your residents. This giveaway not only fosters a sense of community spirit but also incentivizes residents to actively participate and connect with your apartment complex's online presence.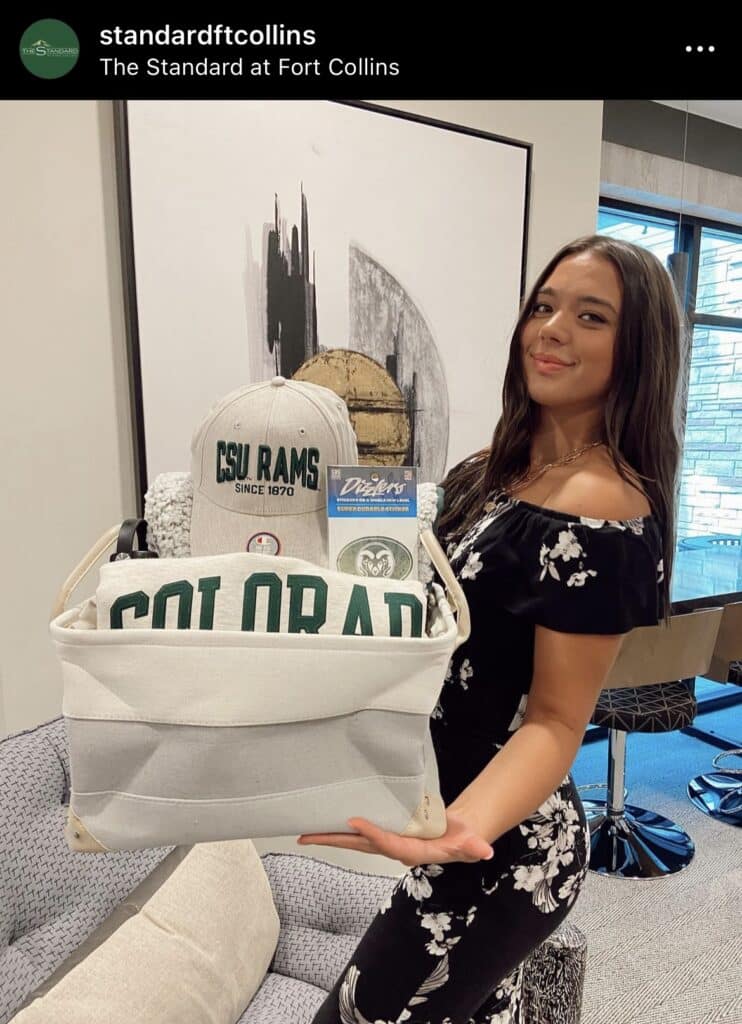 As the leaves change and fall fills the air, we understand that managing all these football season social media ideas can be a handful, especially when you're working with limited time and resources. But don't worry, we've got your back!
If you're looking to elevate your social media game and make this football season truly special while engaging both current and potential future residents, let's connect.