Remember the good ol' days when simply having a website was enough to set you apart from the competition? Okay, so that was a LONG time ago… but there are still plenty of ways you can gain a competitive edge with your website using our apartment SEO checklist.
The opportunities to grow with search engine optimization tools for apartments are limitless, so even implementing a small handful of these best practices will make a huge difference.
Let's get started!
Our apartment SEO checklist for websites
get the right tools for success
Just like any project, you'll want to start by laying the foundation first. Once you get the following tools & resources set up, you can build off of them to monitor, track, and refresh your apartment website's SEO ranking! There are plenty of search engine optimization tools out there to help, so let's go over the ones we care about the most:
1. Yoast or SEO Press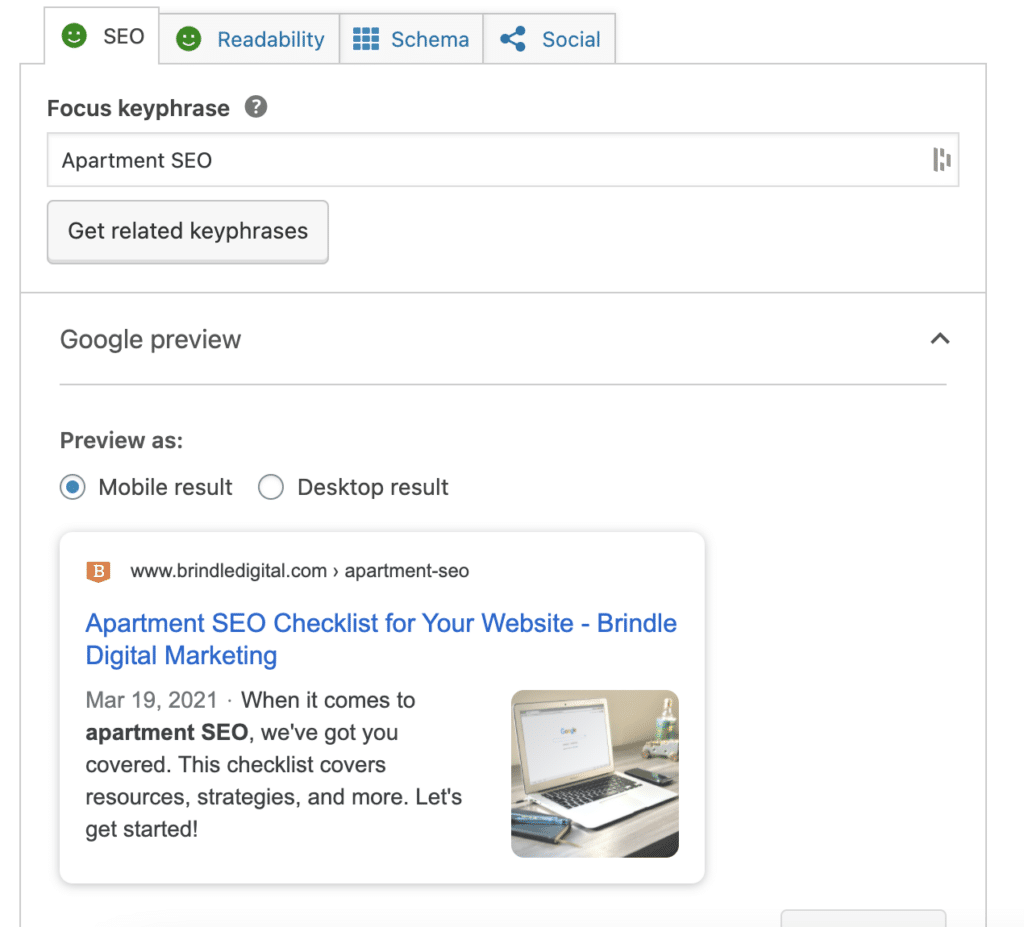 If you have a WordPress site, Yoast or SEO Press is a great place to start. These plugins walk users through the process of SEO technicalities and provide suggestions to improve you apartment SEO ranking. As an added bonus, Yoast will also generate a custom sitemap for you, so Google can easily crawl and index your web pages.
Start by activating the plugin on your website, and after some keyword research (explained further in this article), adding a title and meta description to every page that you want to show up on Google.
2. Site Map
Sitemaps are very important for apartment SEO because Google uses them to understand the structure of your website and evaluates the relevance of each web page. Your SEO efforts will influence how Google determines the rank of your website, so they go hand-in-hand. Not sure if your website has a site map? Type "yourdomain.com/sitemap.xml" into Google to find out! Remember that Yoast will create you one as well.
3. Google Analytics & Google Search Console
In order to keep track of your apartment SEO progress, we highly recommend that you set up accounts with Google Analytics and Google Search Console.
Analytics is essential for website visitor behavior, acquisition data, and so much more. Search Console will help you monitor keyword performance, alert you of any issues with your sitemap, and give you valuable insight to what your users are searching to find your website on Google. This way, you can use the data to adjust your apartment SEO strategy as you go.
4. Google My Business (GMB)
Creating a Google My Business account is simple and absolutely vital to brand reputation and apartment SEO ranking. From a description of your business to reviews, photos, and even ownership features, Google will often pull information from your GMB account and populate it into other places where people are looking for information about your business.
Because of this, it is extra important to keep your profile updated with the most current information including availability, hours, and photos. There are lots of opportunities to add information here, so add as much as you can. Highlighting that you are a small business, your social handle, appointment links, etc can be the deciding factor for some people to check out your website. Also, adding keywords to your business description is an easy way to boost your apartment SEO.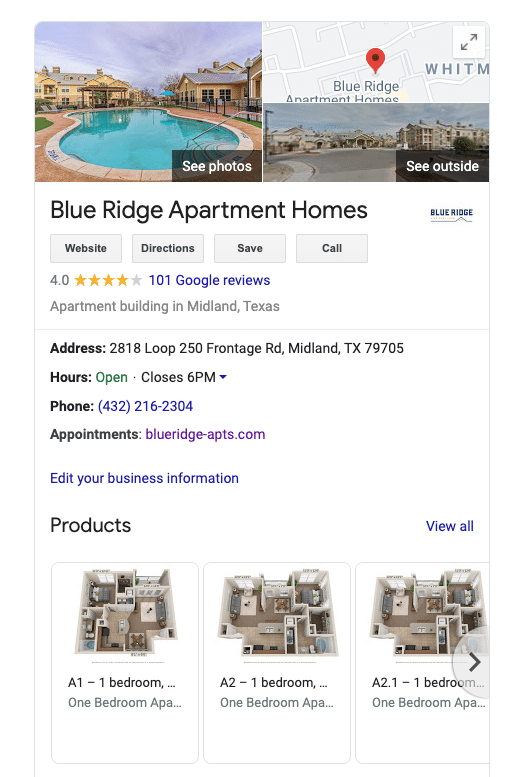 5. Robots.Txt File
And one of the last major steps to set you up for success? A robots.txt file. This tells Google where it can and can't go on your site. Check your own robots.txt file by searching "yourdomain/robots.txt" into Google. If you don't have one, you'll want to create one.
Once you have the correct tools and plugins in place, you can start to really strategize and pin-point your apartment SEO goals.
Strategize Goals and Research Keywords
You've got the tools, now it's time to iron out the strategic details. In this apartment SEO checklist, we recommend starting with keyword research.
While you can't control what people are searching for, you can control how you answer those existing search terms. First step? Discover what questions your clients are asking, so you can provide the best answers.
Essentially, you'll want to hand pick a few specific keywords that are relevant to your business and to your audience. SpyFu, Ubersuggest, and Ahrefs are just a few of the many programs that provide detailed information about keywords. Google Keyword Planner is another great option – and it's free!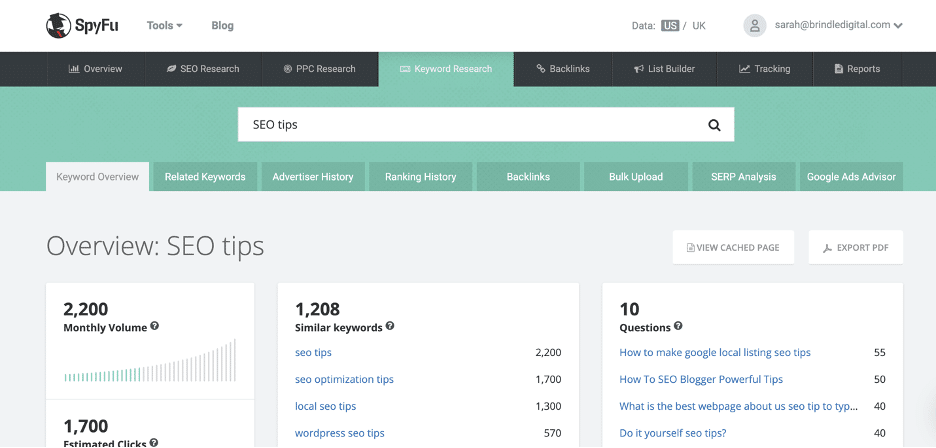 Pay attention to these terms as you research:
Search Volume: How many people are actually searching for this term? The higher the number, the more competition you'll face.
Keyword Difficulty: On a scale from 0-100, this score tells you how difficult it would be to rank for a particular keyword.
CPC: The Cost Per Click amount will tell you how much a certain keyword will cost in paid ads, should you choose to focus your efforts there.
Related Keywords: SEO loves synonyms, so once you've narrowed down your keyword list, look for similar phrases or words as well! These are also referred to as "semantic keywords".
Keep in mind that some apartment SEO keywords are more difficult, so they will take longer to gain traction with. The goal here is to look for great keyword opportunities that are attainable for your apartment community.
Optimize Content & Follow Apartment SEO Guidelines
Once you've determined what kinds of keywords will work best for your apartment website, you'll want to begin incorporating those keywords and phrases into your new and existing website copy.
When you have quality content to post, you can easily increase your website value by following these apartment SEO practices:
Make sure to sprinkle your keywords and key phrases throughout your post.
The first 150 words of the post, the title, the URL slug, the meta description, the image alt tags, and the headings (H1, H2, H3) are the most influential places to include the keywords – so focus on these areas.
Organize your blog in a way that is easy to view and read.
Keep it short and sweet! With smaller paragraphs and sentences, you'll improve overall readability. Another great way to simplify your blog content is inserting visuals between long chunks of text.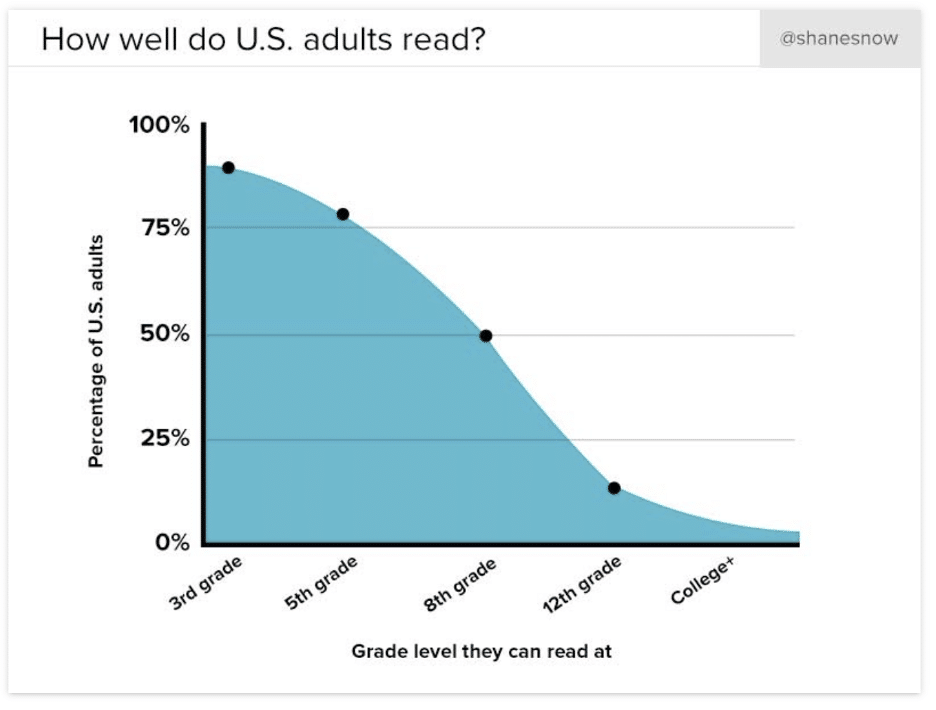 When it comes to skim-ability, headers, bullet points, and lists will be your best friend!
Build authority as a content creator by including both internal and external links in your blog.
Don't be afraid to link to other quality websites! You might be able to build a relationship with other brands and businesses and get links to your site as well.
Plan for upkeep (apartment SEO doesn't manage itself)
Following this apartment SEO checklist is a great place to start, but SEO is a continual process. Google is always changing, links are evolving, and some things just won't last forever!
In order to stay on top of your apartment website SEO ranking, you'll need to regularly monitor links, mobile-views, load times, and crawl errors. Without proper management, these issues could damage your website ranking in Google's eyes.
Ready to optimize your apartment website?
Take what you've learned in this apartment SEO audit checklist, and get to work! Even a few small changes will have a positive impact on your website's organic success.
Feel free to contact Brindle Digital Marketing with any of your marketing or web design needs. We're happy to help you create or redesign your apartment website!