As the seasons change and holidays arise, so should your social media content. Embracing the spirit of Halloween and infusing it into your apartment community's social media presence is not only a fantastic way to engage your current residents but also to entice potential residents, as well as show off your brand personality.
Forget the generic posts; we're here to help you infuse a sense of fun and community into your social media game this Halloween. So get into the spooky spirit and let's dive into some creative, relevant, and fun Halloween social media post ideas tailored just for apartment communities.

Let's jump right in.
Halloween Resident Events
Get the word out about resident events & share pictures from the event on your socials! This is a great way to give potential residents a peek into the fun and close-knit community you've got going on there. Check out some of our top Halloween-inspired resident events for a little inspo:
Pumpkin Decorating Contest
Organize a pumpkin decorating contest where residents can show off their artistic skills. Provide pumpkins, paint, carving tools, and other decorating supplies. Encourage participants to get creative and offer prizes for various categories like scariest, funniest, most original, and best overall design.
Halloween Movie Night
Set up an outdoor or indoor movie screening area and feature classic Halloween movies like "Hocus Pocus," "The Nightmare Before Christmas," or "Beetlejuice." Provide popcorn, candy, and drinks for a cozy and spooky movie night under the stars.
Witch's Brew and Potion-Making Workshop
Set up a potion-making station where residents can create their own "witch's brews" or spooky concoctions. Provide various colorful and flavorful ingredients like fruit juices, sodas, and gummy worms. Residents can mix and match ingredients to craft their unique Halloween drinks.
DIY Home Decor Ideas
Provide DIY apartment decor ideas for the spooky season. Share step-by-step tutorials on creating homemade cobwebs, painted pumpkins, or decorative candle holders. These posts offer valuable content and showcase your community's commitment to helping residents create a cozy living space.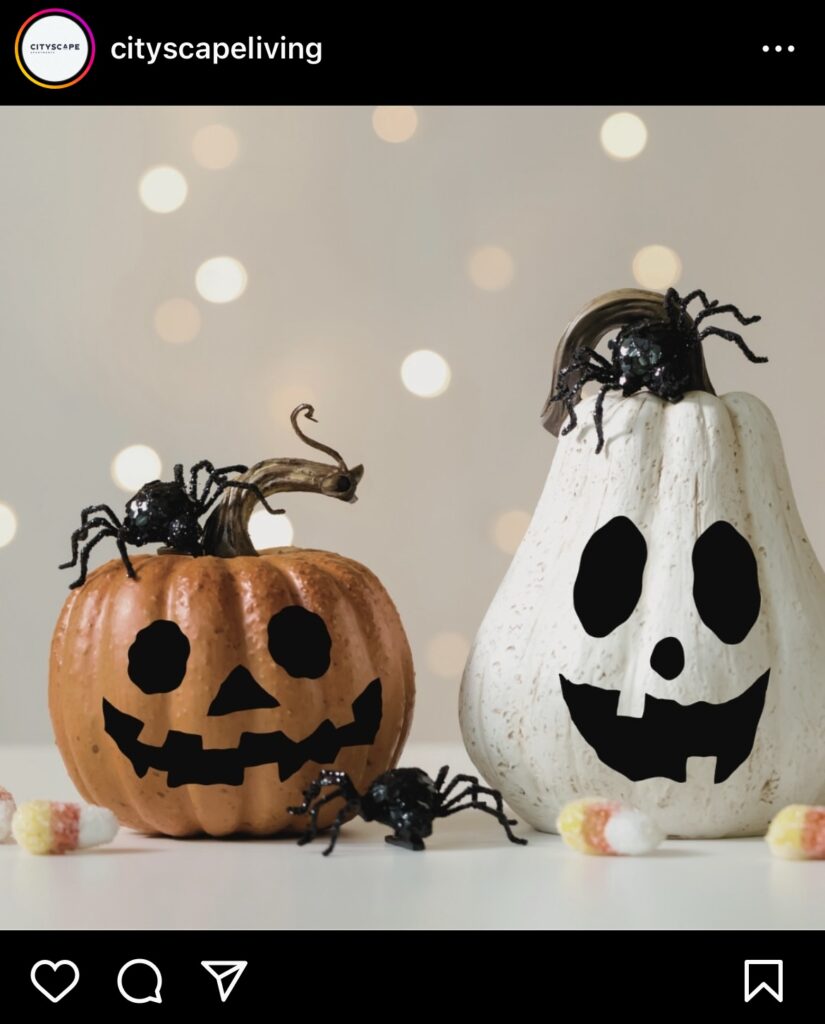 Relatable Graphics/Tweets
Spread some Halloween cheer with relatable tweets and graphics that both current residents and future residents can connect with and have a good laugh. These posts are an excellent opportunity to showcase your vibrant brand personality and present your community as an enjoyable and fun place to call home.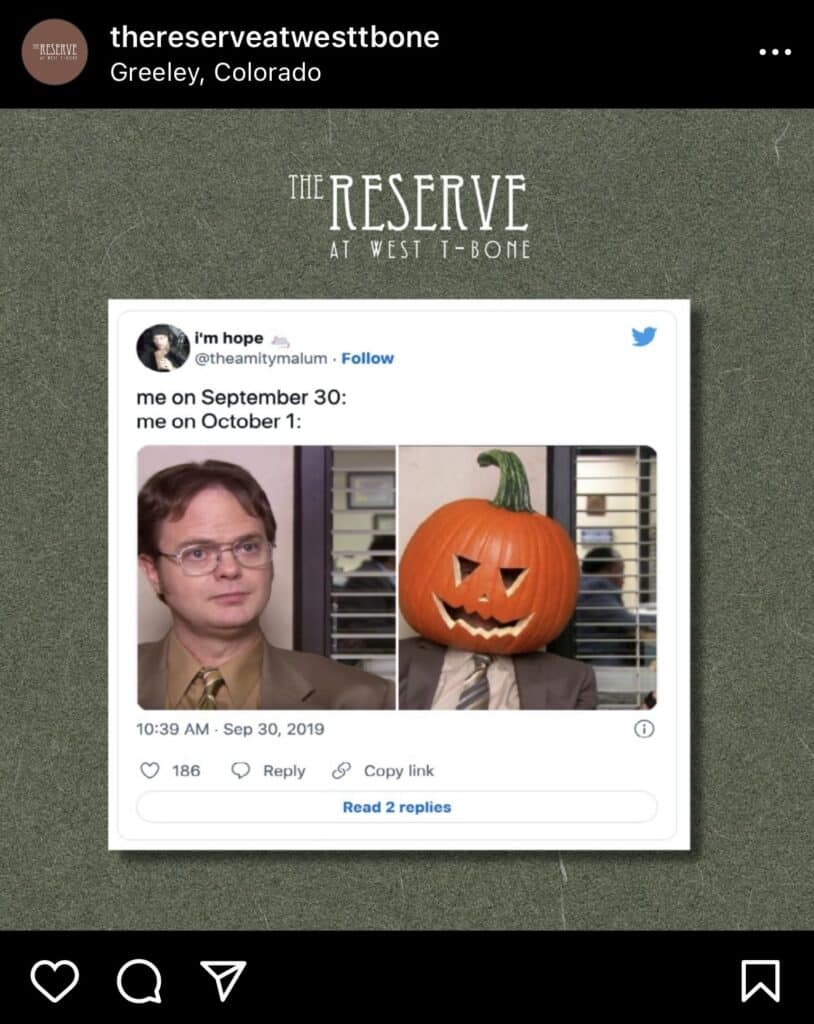 Share Local Halloween & Fall Events
When residents choose an apartment, they're not just selecting a place to live; they're embracing a lifestyle and neighborhood. Find local events near your apartment community and let residents know about what's going on in the neighborhood! Showcasing local events is a great way to show potential residents that the neighborhood your apartment is in is a lively, exciting place to live.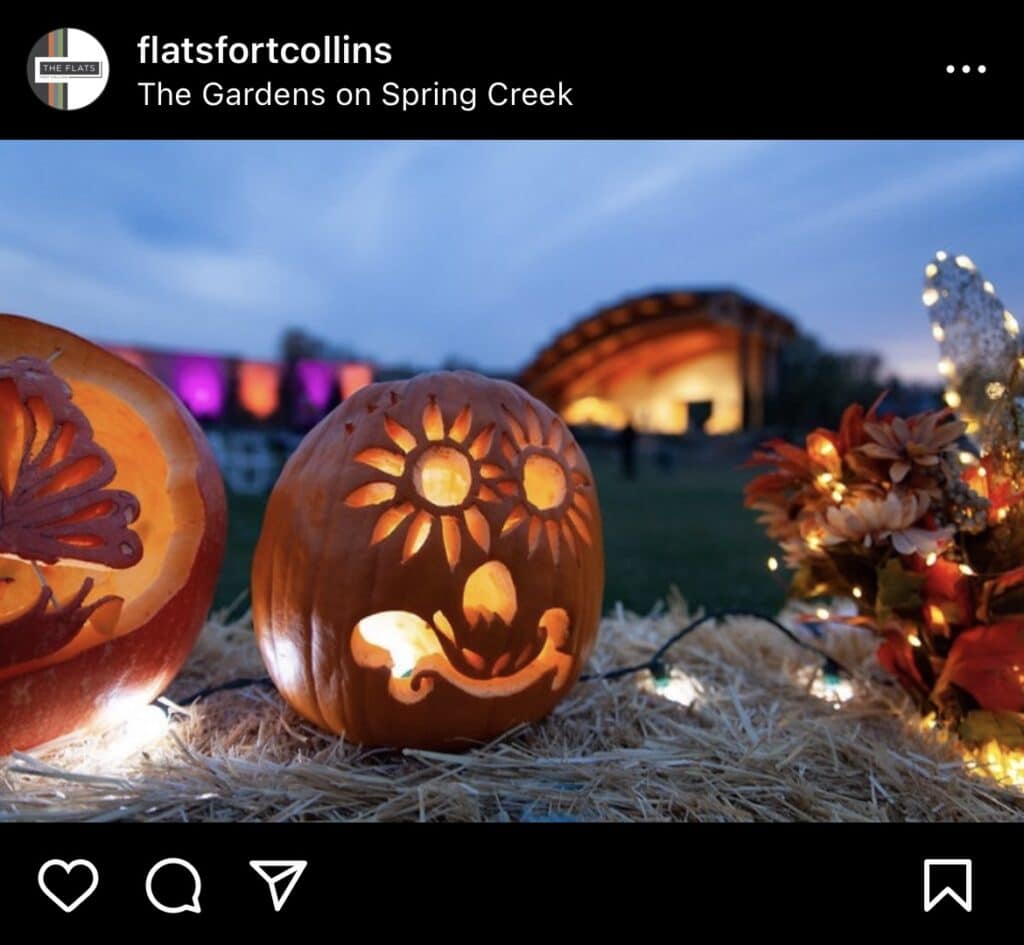 Resident Pets in Halloween Costumes
Ask residents to snap pics of their pets all dressed up and share those adorable costume shots on your social media. It's not only a fantastic way to get some fun user-generated content but also who can resist cute animals in outfits, right?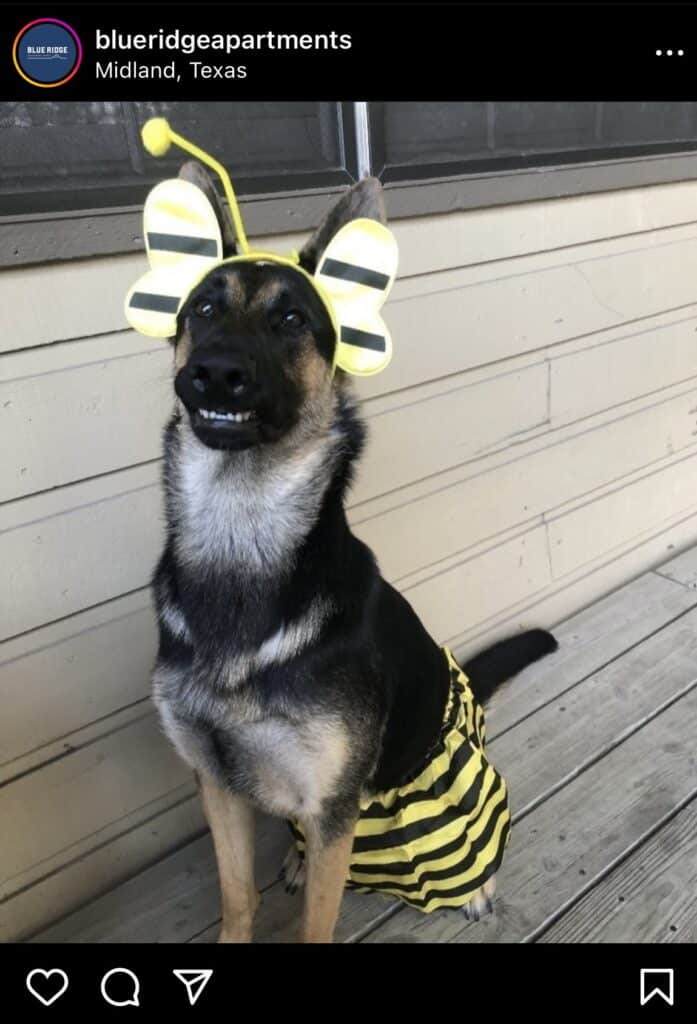 As spooky season approaches, we get that managing holiday and Halloween social media ideas can be a handful, especially when you're working with limited time and resources. But don't worry, we've got your back!
If you're looking to elevate your social media game and make this Halloween truly special while engaging both current and potential future residents, let's connect.