Anyone else feel like understanding Instagram's algorithm for getting posts noticed, links clicked, and comments made is a bit of a question mark?! I always thought that if my post included an eye-catching image, a creative caption, and included a couple of hashtags attached, it would generate likes. Hate to break it to you, folks, but this is not the case anymore.
Read on below for tips to master your Instagram hashtag strategy, increase engagement, learn about how the algorithms work, and more.
But first, why is Instagram important?
Here's some fun facts for you to take to your next family gathering about the social media platform:
1 Billion people use Instagram every month and 500 million people use Instagram stories every day.*
200 million users visit at least one business profile daily
Instagram's potential advertising reach is 849.3 million users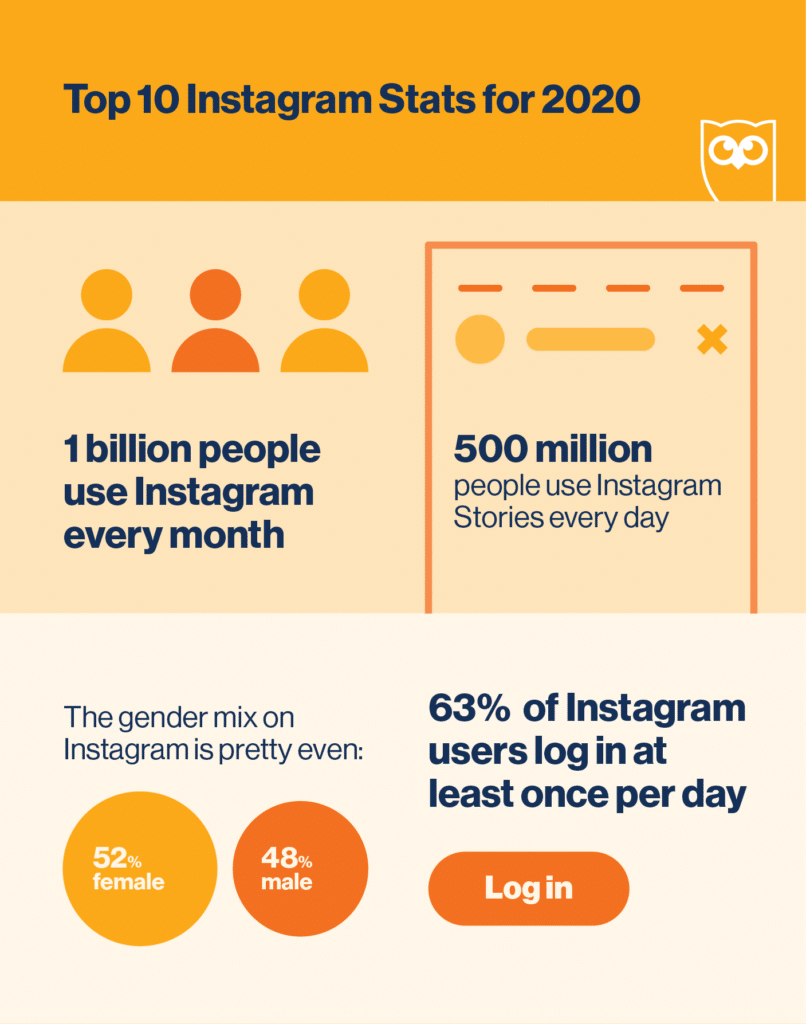 Now that we know 'why' we Instagram, let's focus on the 'how'. Instagram's algorithm is a well-oiled machine intended to better each individual user's experience every time they click on that little colorful, vintage camera app. So how do we, as productive, creative social media managers, keep up? Well, I virtually sat in on Jenn Herman's course, Mastering your Instagram Strategy from Social Media Marketing World so that you don't have to.
Jenn vibrantly discusses how to create content that will thrive on Instagram and, surprise surprise, the majority of the session was not focused around coming up with the perfect image/caption combo.
Here are the takeaways:
What you need to know about Instagram's algorithm
Instagram's algorithm has one major focus: each individual user's experience on the platform and content that matches their preferences. It changes and morphs around each user experience and their wants and needs. It looks at what they already follow and interact with in order to show them more of what they like, those types of posts.
What Instagram looks at in order to tailor the experience to the users' preferences and what types of posts are sent to the top of their feed?
Life was much simpler when Instagram posts were chronologically fed through people's feed but, like a bad breakup, it's time to live, learn, and move on because it's not coming back. The first thing you need to know is that feeds look different for every single user on Instagram. Just because you post, doesn't mean that post will show up at the top of a user's feed or even be seen by all of your followers. Don't worry though, understanding the algorithm is the first step to showing up!
Here's what the Instagram algorithm looks for:
The relationship a user has between what type of accounts they follow, and the type of content they like, comment on and interact with.
A little focus is put on more recent posts. What was just posted when that user logs in.
There is small value put on popularity. What posts are already getting likes, comments, and other engagement?
How the poster is interacting on Instagram. Are they commenting back in a timely manner and are they building relationships within that user's community already. So, what does that mean as a social media manager? In the words of Jenn Herman, "DO NOT POST AND GHOST!"

How to get it RIGHT
If you think you are doing all of this right, posting when your users are on the app, building relationships in the community, and interacting in a timely fashion with your engagers, why are you still not getting the traction you believe your posts have earned.
This is what Jenn has to say about it:
EX: Switch up your content to posts and ideas that are more appealing to your target audience. Look at analytics and stats of what your users were already engaging with and try to incorporate more of that 'flavor' in your strategy.
Add value to the posts you choose to comment on vs acting like a spammer.
Your content is flagged for spam content. If you're using hashtags that are irrelevant to your content and are flagged, guess what, your future posts will pay the price and be seen by less people. (We will get into this more when we go over hashtag strategy.)
Tagging lots of people in your posts? Bad idea! If those people report you as spam, the algorithm will treat you like a spammer.
This should be a no-brainer but if you're posting content that violates copyright.
Just posting to post. Don't make your content compete with itself, do not post mediocre content just to fill a calendar, and gosh dang it, POST WITH A PURPOSE!
Hashtag Algorithm
With the insane amount of content floating around Instagram and all the noise on social media it's not enough to just have content that stands out. Your hashtag strategy is going to help you not only get seen but seen by the right people. With that said, how does the algorithm sort posts with a particular hashtag?
Top and recent posts are both algorithmically sorted
It's based on an individual user's activity and preferences
Popularity/likes/engagement of posts from both followers and non-followers
Timing and saturation
This means, the more non-followers like and interact with your content the more Instagram will show it to more people and the higher it will rank in top performing tabs.
Instagram Hashtag Strategy #LetsGetIt
We want you to use everything you've learned today, smoosh it together, and come up with an awesome strategy that fits you, your company, your clients and that will help you achieve your goals. Take this strategy and make your own! For now, here's a base strategy that Jenn recommends.
Rules:
Include 10-20 hashtags per post that fall into three of these four categories

Custom-branded hashtags
Trendy or themed hashtags
Content related
Industry related

Come up with a number of combinations of hashtags to avoid using the same repetitive hashtag group on each post (this is a "no no" noted in Instagram's community guidelines)
Get strategic- combine the following relevant hashtags
4-5 popular hashtags (no more than 1 million)
5-6 moderately popular hashtags (up to 200,000)
2-5 niche hashtags (maybe up to 10,000)
1-3 branded hashtags
Example:
#blueridgeapartments #blueridgeapts #blueridgetexas #texas #texasliving #westtexas #visittexas #texascountry #instagramtexas #texasstyle #midlandtexas #midlandtx #texas_ig #texasgram #livetexas #midlandcommunity #livemidland #midlandapartments #texasapartments
Things to keep in mind
Top posts are how your audience finds you. If you have spam-like hashtags and get reported, your audience won't see you.
Any hashtags with over 1 million will only attract spam bots. Try to avoid those.
When your followers like it + non followers like it + it's active immediately + active for a while = Instagram showing it to more people!
Rule of thumb: think about what your audience is looking for, not what you want to be found for.
With the beautiful content you're already creating, considering Instagram's algorithm and incorporating it into your strategy, and mastering your hashtag strategy, there's simply no audience you can't reach.
Sprout Social also recently published a blog post on using hashtags to grow your audience – worth checking out.
We hope this has been a helpful read. If you have further questions or would like help with your social media strategy, please get in touch with one of our marketing experts today!
*Sources: