WEB DESIGN & DEVELOPMENT
How we help you reach your goals of growing online
Simple, robust websites that convert
Your website is often the first impression people have of your business. It's your 24/7 salesperson. In fact, 46 percent of people claim the design of a company's website is the number one criterion for discerning the credibility of that company. And in this digital world, you only have a matter of seconds to make a good first impression.
Combining striking visual web design with compelling content, Brindle's Greeley web design agency develops handcrafted websites that capture and engage, drive traffic, and effectively showcase your products or services. And it's all built on WordPress for easy updating and scalability.
Visually gorgeous, yet effective
We set out to create modern, functional, lead-generating websites. We repeatedly obsess over every pixel. We handcraft each design. We focus on the data and user experience. And when it's trending – we're on it, so you'll never have to worry about whether your site looks good or not. We understand what moves a user experience from satisfactory to seamless.
Blazingly fast load times
People will not wait around for you. Or your website to load. Using minimal plugins, the best hosting provider, optimization tools, and dang good development practices, our Greeley web design agency makes sure you don't have to think about load time.
Built for search engines
What good is your website without a great chance of getting found online? Climbing the search ranks is the fastest way to get there. All websites are built with SEO top of mind from the beginning and handed over following best-practice guidelines. And speaking of SEO (shameless plug), we also offer ongoing SEO campaigns.
ALL WEBSITE PROJECTS INCLUDE
Fully responsive design (your site will look great on any device)
Built on WordPress – simple to manage and edit by yourself (or we're here to help!)
Built with SEO top of mind – Optimized for search so you can hit the ground running
Training & Documentation on simple web updates
READY TO GET STARTED?
Your Old Website is Already Jealous…
The Process
Getting started is as easy as 1-2-3
Brindle is a web design agency providing services to Greeley, Fort Collins, Denver, and all across the nation. We collaborate closely with you while designing and developing your new website. Our Greeley web design experts take the time to understand your vision and goals – making sure we're aligned from the get-go.
Once goals are determined, we work toward achieving a stunning website that will stand up to its role as your marketing "hub."
As digital marketing experts, we make sure to focus on the data that converts web visitors into leads. We take pride in creating websites that are both gorgeous and functional.
Discovery Questionnaire
Prior to launching any website project, it's important that our team is aligned with yours.
Content Collection & Web Design Mockups
We collect all content and begin to work on wireframe and design mockups for you to approve.
Development & Launch
We hand off the approved design mockups to our website development team who begins building out the website on the WordPress CMS.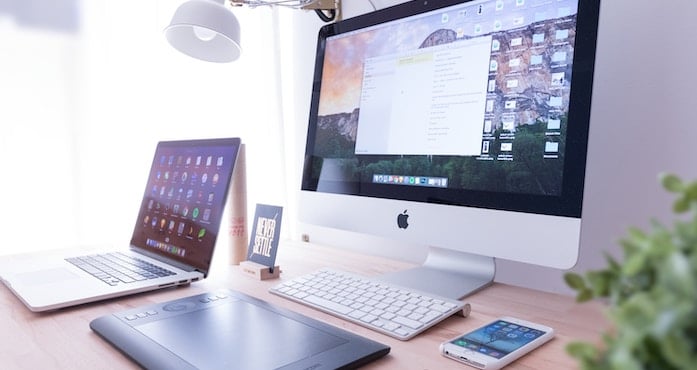 5 updates to make to your website to drive more leads
See the quick changes you can implement on your site to get more leads with minimal effort.
Grab a free digital audit of how you stack up against your competitors
See how you rank against your competitors for keywords, paid advertising, & more.
Frequently Asked Questions
Kind Words From Folks
"The weight of company websites, paid advertising, and search performance was never so light until we found you all. It's my hope that we can continue to do business for many years. I greatly appreciate your support, competency, and drive to deliver the best products Four Star has utilized in decades."
Natalie Merry

IT Manager, Four Star Realty
Kind Words From Folks
""We are so glad to be partnering with you! I am happy to sing your praises to anyone who asks!"
Debi Ross

President, Madigan
Ventures
Kind Words From Folks
"It has been a banner year for us thanks to digital marketing efforts – thank you for all of your hard work!"
Genia Richards

Operations Manager
Kind Words From Folks
"I just wanted to say, I think our web is the very best of the best! What a fabulous job you've done!"
Tom M.

Principal, Gateway Place
Kind Words From Folks
"It's so nice to finally find a good marketing company that truly cares about our business. Thank you for all you've done to help improve our website and online presence."
Tim O.

Owner & Owens Dental
Kind Words From Folks
"Just wanted to write you a personal THANK YOU! We were so lucky to have you on this project and no doubt it was short notice, all in and stressful! What you helped us accomplish was nothing short of a miracle."
Jaime Henning

President & CEO, Greeley Area
Chamber of Commerce
let's dive into
this thing