Social Media. It's a love-hate relationship for most people, and many marketers as well. Things change fast and every couple of years there seems to be a 'new kid in town' competing for our screen time.
In the post below, we're taking a dive into a handful of common questions we get asked at Brindle regarding multifamily social media marketing and apartment Facebook ads, including:
Let's dive in!
Which social platforms do you see property owners having the most success with, and how do you recommend using each?
This can vary by market and target audience; however, we still find apartment Facebook ads and Instagram as the leaders (including FB Marketplace which can be a hidden gem!).
For communities targeting a younger demographic, there are apartment communities jumping on the TikTok trend and seeing significant reach.
What trends do you see in the type of ad content that connects with apartment seekers?
At Brindle, we switch our ad content up periodically in order to (1) keep things fresh and (2) adjust to seasonality. And then on an ongoing basis, we're looking at the performance to optimize the ad campaigns.
A great, short-form video focusing on the community, showcasing the interiors, etc. can perform really great. Whereas with others, a classic scrolling carousel tends to outperform static ads.
Typically, prospects tend to gravitate towards seeing the actual apartment itself (interior of the unit), floor plan images, etc. vs the exteriors (though those are still important, we only have a few seconds or less to capture attention).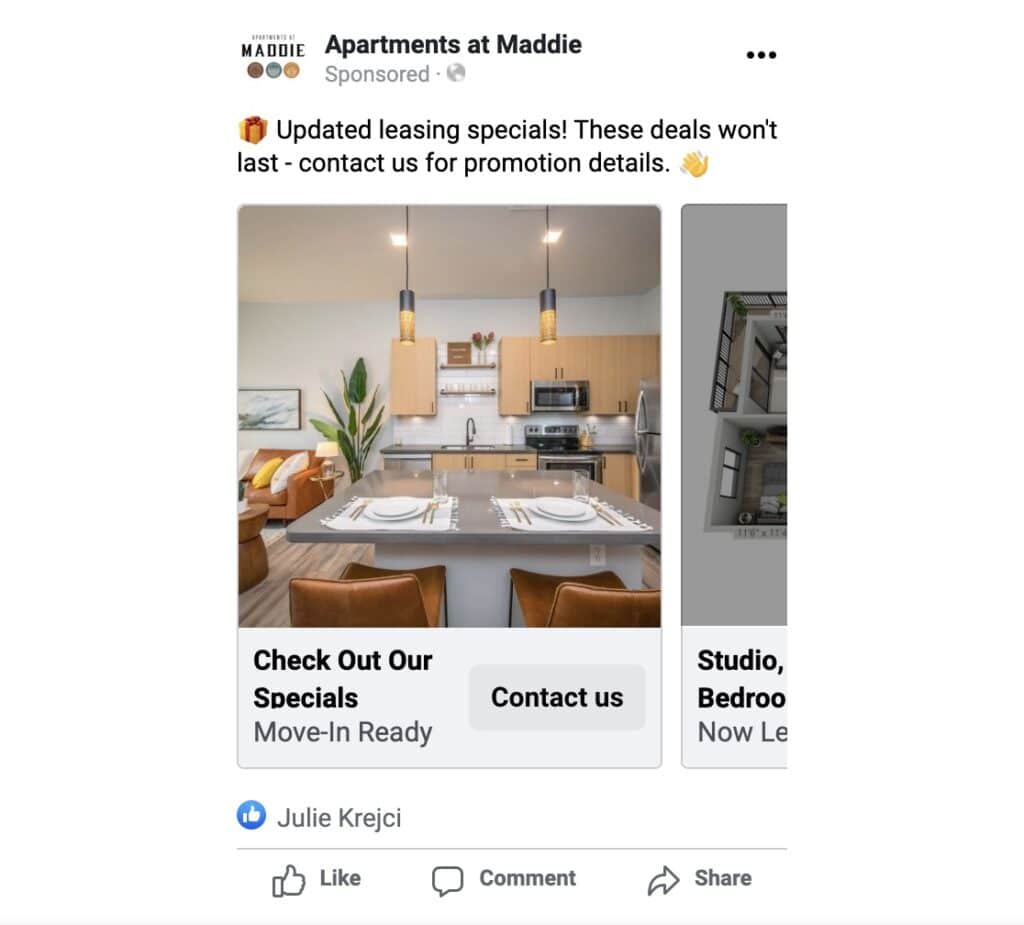 Does organic social marketing have a place, or do you need paid ads to stand out?
Definitely – organic has its place, but we always recommend pairing that with paid apartment facebook ads!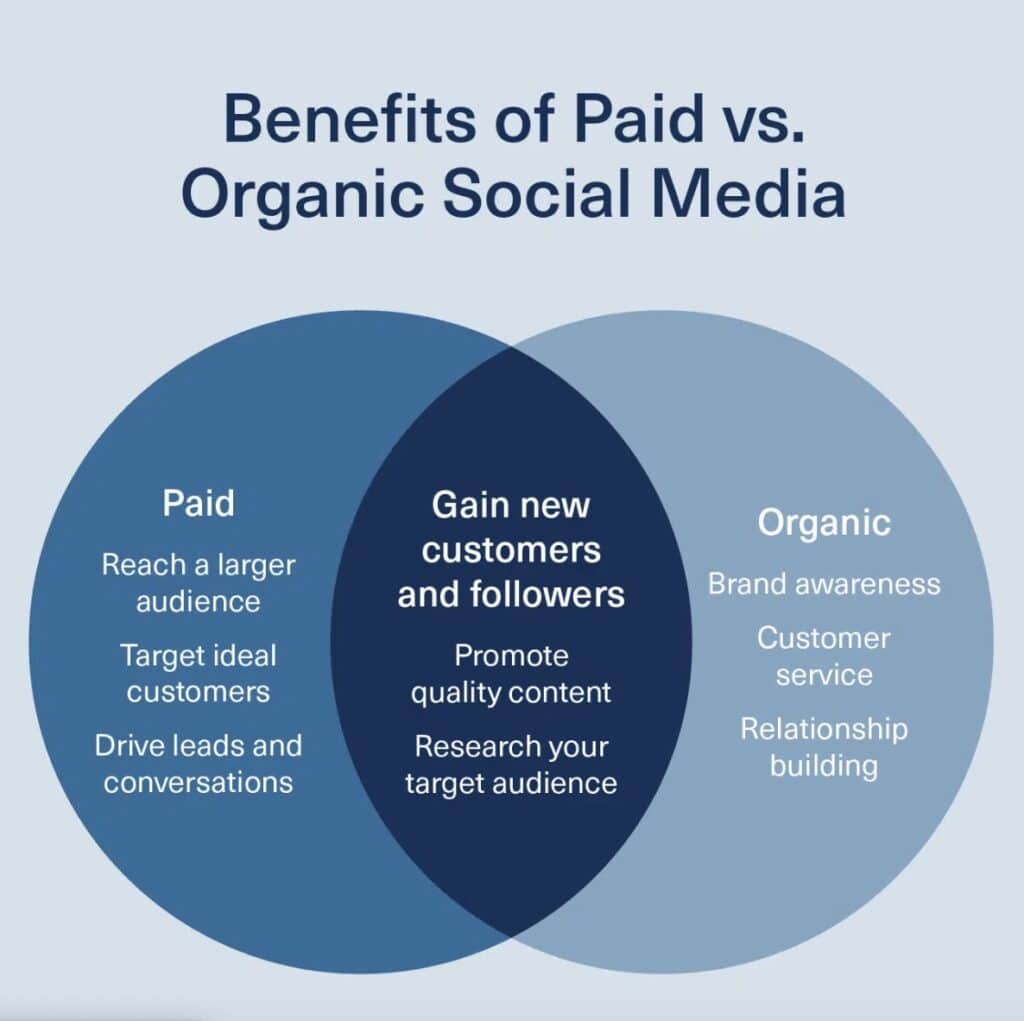 Most of the multifamily communities we market for at Brindle are larger luxury communities (A to B asset classifications) and therefore, typically have a larger resident audience along with constantly seeking to reach new prospects. A blend of organic and paid ads results in a winning strategy.
What mistakes do you commonly see people making when it comes to apartment social media ads?
Mistake 1 – Not Being Concise & to the point in your messaging
One thing that's uber important with social ads is relevancy and also being brief in your messaging as opposed to using overly descriptive marketing copy is key. For example, when writing ad copy, it's always best to keep it under 3 lines & add emojis.
Mistake 2 – Not including the location in your ad copy
If you're trying to reach a new (colder) audience, they might not know your brand at all – and they might not even know where you are located. Always include your location in your apartment Facebook ads, so you capture the best quality leads.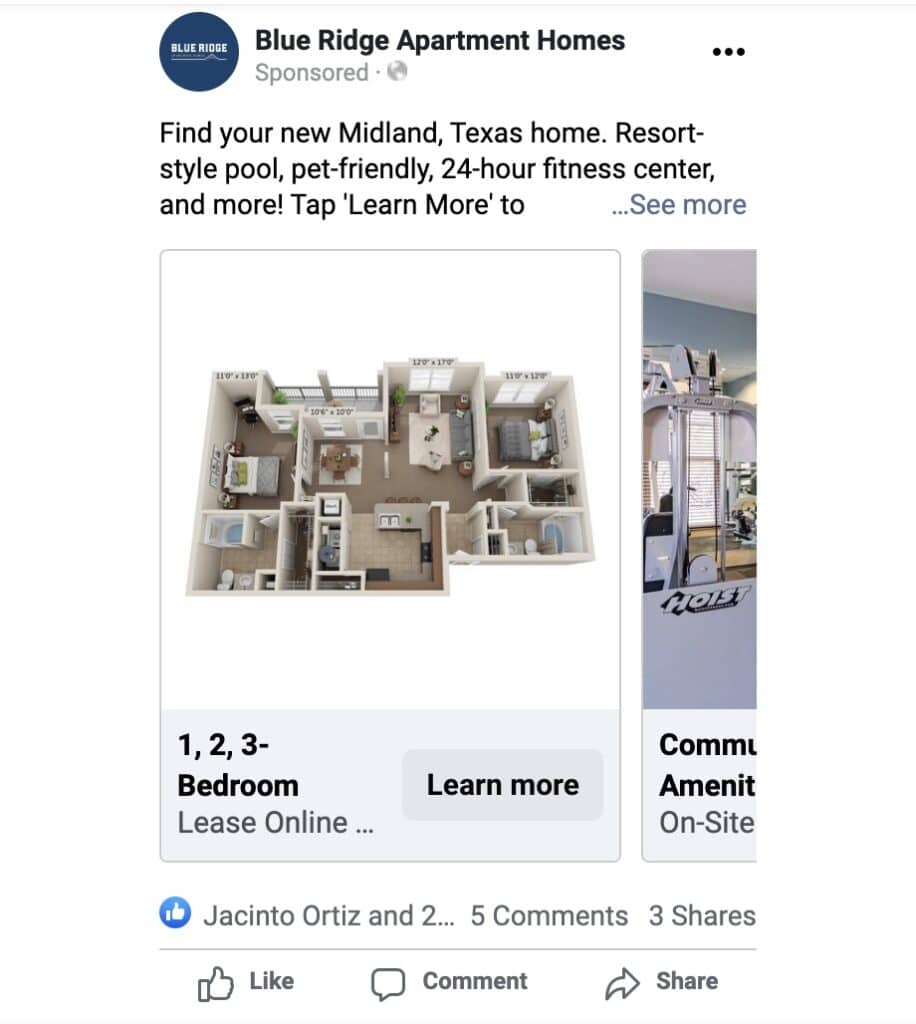 Mistake 3 – Not using a landing page
Landing pages differ from sending visitors to your homepage in that they usually have a single CTA, targeted copywriting, and a simplified, streamlined layout designed to convert.
Mistake 4 – Not adjusting the ad copy to serve different audiences (cold audiences vs retargeting)
There are different ways to approach cold audiences vs warm or retargeted audiences. The latter knows a bit about your brand, and the former is starting from scratch and has never heard of you.
Where they're at in the journey and what they're looking for will vary, so the same should be said about your deliverables, copy, and imagery.
Mistake 5 – Not excluding current residents
Budgets are tight and you want to make sure you're squeezing the most out of every ad dollar spent. This means avoiding serving your apartment Facebook ads to people who already live in your apartment community.
There are a number of tactics to exclude residents from targeting, including adding negative audience lists to exclude those people from seeing your ads (this will also ensure you're not retargeting current residents who may visit your website to pay rent online).
Want some help tackling the strategy for your apartment's social media marketing?
Here at Brindle Digital Marketing, we provide social media strategy and management for multifamily apartment communities every day.
It's kind of what we do best. If you're interested in partnering or seeing if we're a good fit, send us a note.