Mistake #1: Campaign Structure
Take action: Ensure your account's campaign structure is organized effectively. This will help you organize ads, keywords, and ad groups into effective campaigns. Also, review ad group relevancy: a general rule of thumb is each ad group should not contain more than 15-20 keywords. Get granular with your keywords and remember each ad group should ONLY contain closely related keywords. If the keywords are becoming unrelated to the theme, it's time to consider splitting them into another ad group.
Google Search Ads Campaign Structure:
Campaign 1: Brand keywords
Campaign 2: Non-branded keywords

Ad Group 1
Ad Group 2
Ad Group 3

Campaign 3: DSA (dynamic search ads) campaign
*Breaking out your brand keywords and non-brand keywords is beneficial for both for accuracy of data and to allow for segmentation of budget by brand vs. non-brand.

Mistake #2: Conversions not being tracked
Take action: Failing to track conversions is one of the biggest mistakes you can make in managing a Google Ads campaign. Without this data, it's impossible to understand what is paying off. This should be one of the first tasks completed after setting up an account, so determine: 1) what is a conversion? Is it a 'confirmation' page visit (after a purchase or form-fill), a phone call, or other action? Then navigate to Conversions and complete the setup in your Ads account.
Mistake #3: Using All Broad-Match Keywords
Take Action: Review all of your keyword match types AND the search terms since your campaign has been running. Ignoring this mistake will end up wasting a lot of money and result in poor click-through, conversion rates, and Quality Scores. Add any unrelated search terms to your Negative Keywords.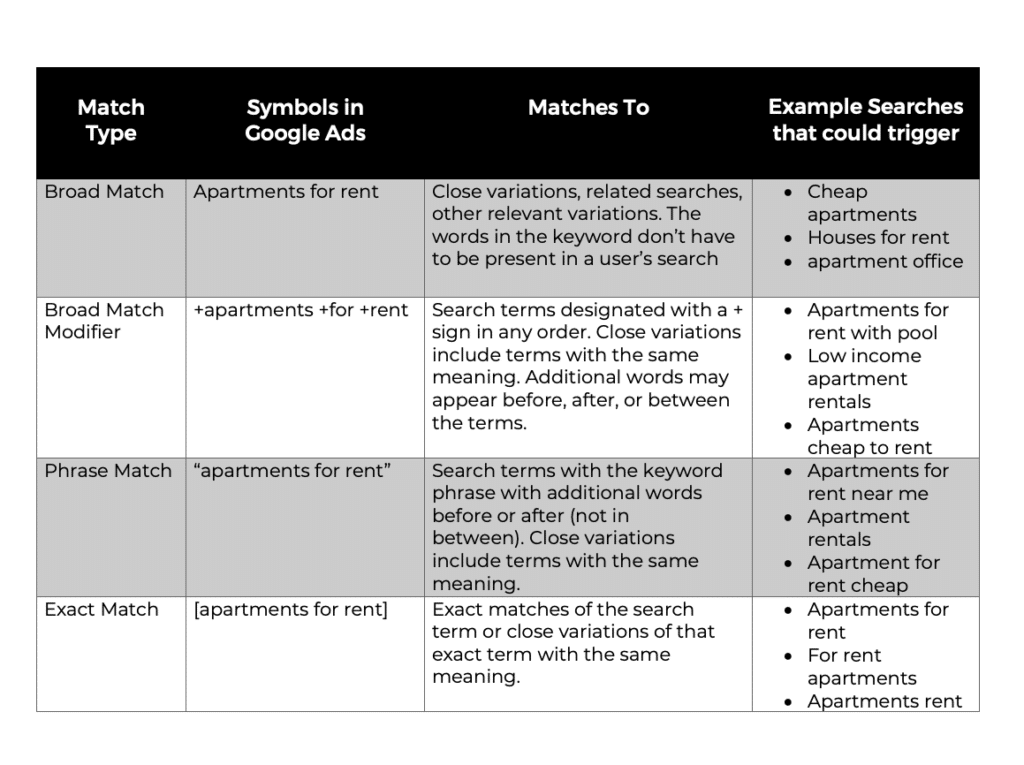 Have questions about running your Google Ads campaigns? Get in touch with our team!
About us: Brindle Digital Marketing helps businesses and apartments with social media, web design, and digital marketing solutions.