Social media will always remain a steadfast, key tactic for growing your business. As long as the population receives information from social media, you should keep social marketing campaigns as a top strategy for engaging clients (current and potential), disseminating information, and communicating branding.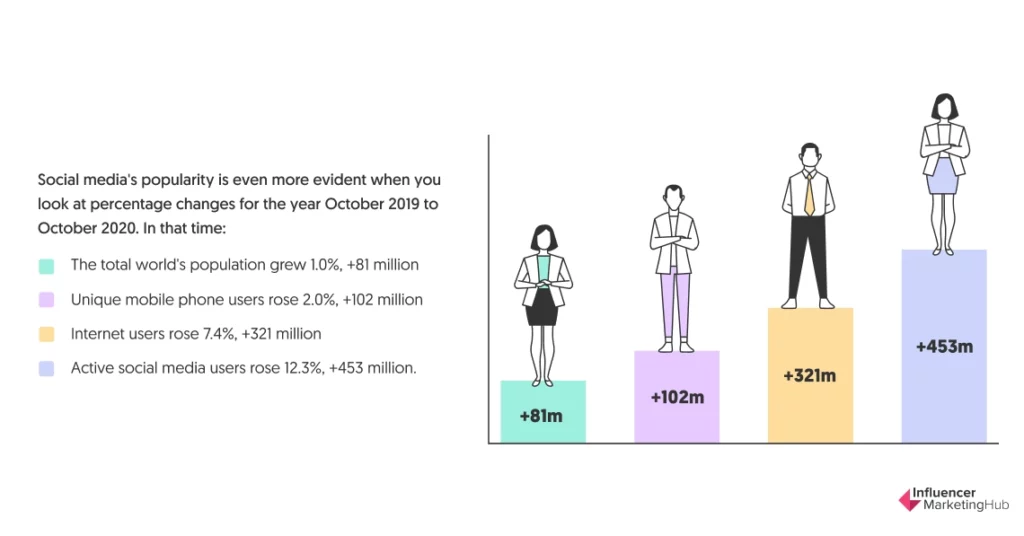 Now that we're all on board that social marketing campaigns are overwhelmingly significant, we're left with the question of how we can determine whether they're doing their job. Fortunately, social media is a very statistics-oriented form of marketing, so the options are aplenty!
We recommend delving deeply into the following social media analytics:
1 | Audience Reach
This one is a classic that we're never getting rid of. Audience reach is the number of people who see each social media post. The more people who see your content, the more impact it will have.
Evaluate which posts perform best in your social marketing campaign and which ones sunk to the bottom. Compare similarities, differences and all identifying factors so that you are able to constantly evolve your strategy and funnel your content to make it more visible in the future.
2 | Follower Growth Rate
Does your content hit the same number of people each time, or is it attracting new audience members (which could then turn into new clients)? Answer these important questions by paying attention to your growth rate. Monitor how many new followers your pages receive each month, and what posts generated the newbies. Better yet, was there a point in which your follower count declined? Does any of your content push people away?
3 | Engagement Rate
Seeing a post is one thing, engaging with it is a completely other thing. Follower interaction takes the legitimacy of your content to the next level. When measuring engagement, consider the number of likes in a set amount of time (e.g. over a month time period), as well as the number of post shares divided by the number of people who engaged with your post.
In general, between 1% and 3.5% = average/good engagement rate. Between 3.5% and 6% = high engagement rate in 2021 (find more benchmarks here).
4 | Bounce Rate
Bounce rate mixes social media metrics with a little bit of website analytics. Examine your backend analytics to see how your bounce rate is high from social media referral traffic. Seeing lots of click-throughs but a high bounce rate? This likely means you have good social content, but possibly unqualified traffic or your website needs a UX revamp. High clickthrough + low bounce rate means you're in good shape. 👍
5 | Audience Demographics
Audience demographics give you incredible insight into who you are and need to form a connection with. Examine your followers' age, gender, income, location, etc., so you know exactly how to create relevant content. Remember that audience demographic changes over time – continue evaluating these metrics every month or quarter.
Marketing as a whole involves a lot of gray area, but social media marketing is more black and white thanks to the numerous metrics available. Hooked on the idea but just don't have the time to manage your company's social media? Call up the Brindle crew, we're here to help with your social marketing campaign efforts & website.