What is 'user generated content' and why is it important for your social media campaign?
User Generated Content, or UGC, is simply content created by people rather than brands. It can be video, text, reviews, images, and more than that can help promote your brand's authenticity and trust. Plus, it's free content for your brand to use and, let's be honest, it's more entertaining than your standard sales pitch.
Think about it, what's the first thing you do when looking up a new place to eat? You check the reviews, right? This is the same idea but Millennial and Gen Z'ers are checking social media accounts to see if this service, product, company, etc. fits their vibe and lifestyle.
That being said, if you're not taking advantage of UGC yet, you better start.
Keep reading below to see how we find user-generated content and why we incorporate it into our social media strategies at Brindle.
Why Use User Generated Content?
User generated content shows relatability to bond with a consumer. This is going to expand on that authenticity and trust that we mentioned earlier.
According to a Stackla survey provided by Business Wire, "51% of consumers believe that less than half of brands create content that resonates as authentic," and, "consumers are 2.4 times more likely to say UGC is most authentic compared to branded content."
Brand authenticity's importance is at an all-time high. The same survey said, "90% of consumers say authenticity is important when deciding which brands they like and support."
Don't just take it from us, a recent Twitter study shows a 41% increase in purchase intent using UGC.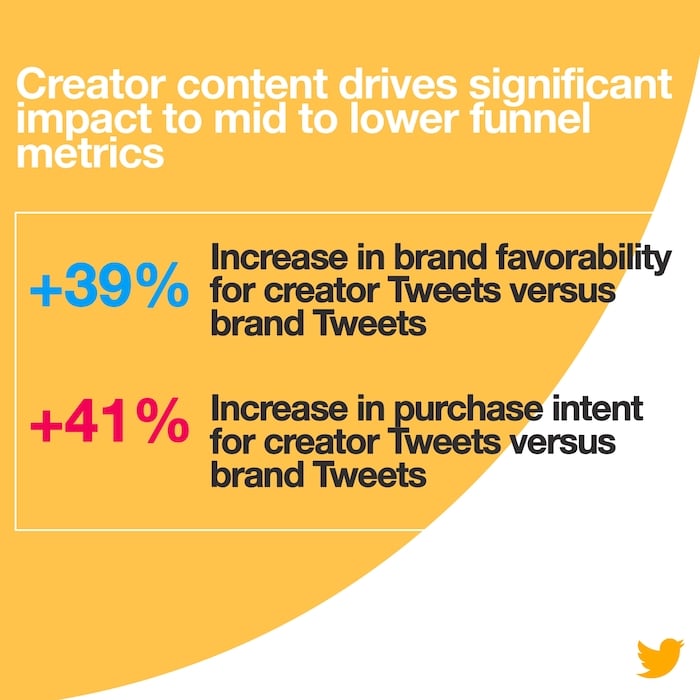 Tips for Finding User Generated Content
There are a ton of ways to find user-generated content. Here are 4 ways we've had success finding UGC (because fans won't always tag your account!):
Searching Location on Instagram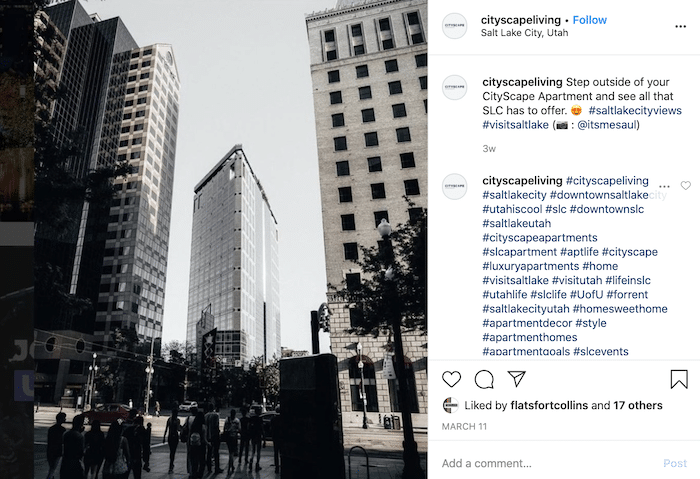 For example, by searching the same location as one of the apartments we create social media content for, we found the above image posted of Downtown Salt Lake City, just blocks from the apartment community. This was then used for a lifestyle post for the community that shows the account is more than branded content meant to lure in future residents and, instead, encourages people to follow and engage
Common Hashtags & Searching for People Who've Mentioned and Tagged an Account
A great way to find content and increase engagement is by encouraging your followers to use certain hashtags and/or tag you when they post. Not only is this connecting a small community of users, but also makes it easy for us to find and (with photo permission!) easy to use. This is amazing! What better way to tell people about your product or brand than by having other people show it off?
Looking up Trending Topics Relevant to Your Message or Brand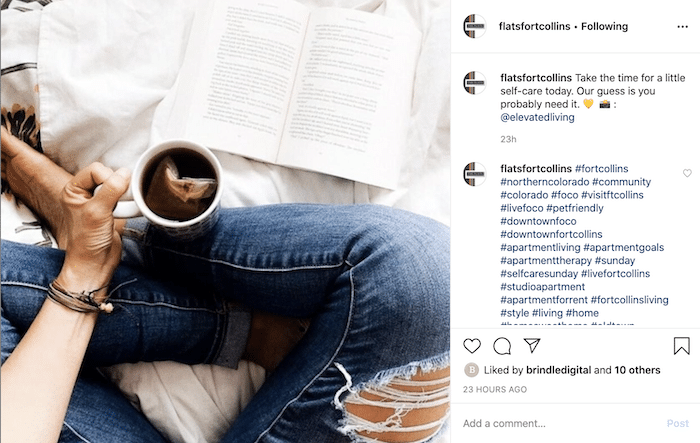 Ask yourself: what types of content are popular local accounts, competitors, friends, residents, other brands, etc. posting that is also relevant to your brand? Can you incorporate that into the UGC strategy? The answer is usually yes. Users are creating content every single day, so there's no reason to re-invent the wheel every time when creators are already doing it. (And usually, better than you are!)
Something I think we can all relate to, especially in light of everything that has happened in 2020 with COVID-19, is wellness and taking care of ourselves. This is widely relevant to almost every brand, so we hopped on the bandwagon by encouraging people to take care of themselves in the eye-catching post shown above.
Contest or Giveaway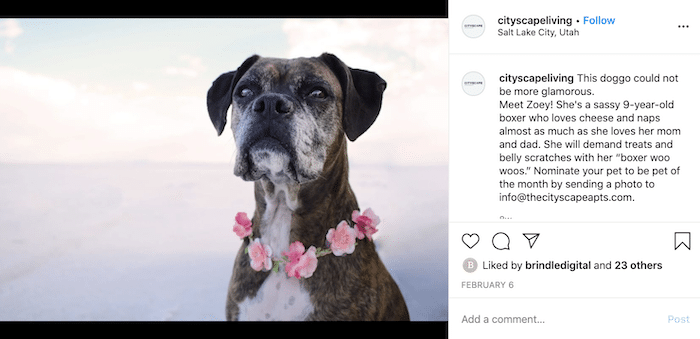 Another great way to get UGC is to encourage engagement by hosting a contest or giveaway. For example, our social strategy for multifamily apartments will often include a "Pet of the Month" contest, urging residents to send us photos of their pets to be featured (and who doesn't love sharing photos of their pet?!). You can then use those photos later, with permission… which we'll get into next.
Best Practices for Using UGC
Once you get the hang of finding your user generated content you soon find there is a ton of content out there you can use to elevate your brand. However, you're not necessarily allowed to use whatever content you find. It is very important to always ask for permission by whoever published the content. You wouldn't want people taking credit for your work, right?
Once given permission, always remember to also credit the original creator(s) in the post, story, etc. when publishing.
People are talking about you online. And, if they're not, they need to be. Get in touch with one of our social marketing experts today to see how we can use UGC to up your social media game.